Installation CAMOTA
Besides its scenic function, Camota is also an installation in itself, which the public can visit before or after the show, also working as a means of promotion and awareness of the project.
In a circular itinerary, the visitor receives technical and historical information about Camota and the objects that compose it.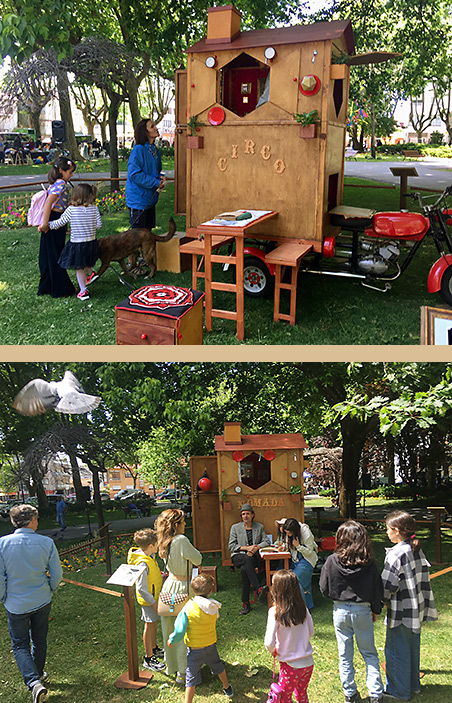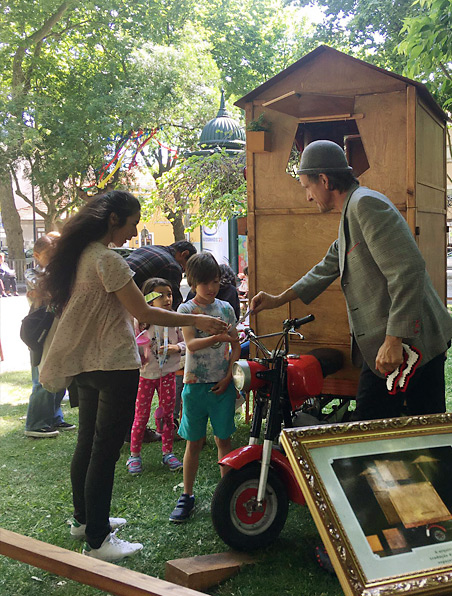 Passing by the door, one can peek inside Camota and watch the projection of images that were collected during the process of construction of the show, of the house itself, the objects and all the rehearsals.
This installation can be executed inside or outside, being always necessary the validation of the proposed space.